Buying a Package on the Rose Data Marketplace
Finding a package
Search for key terms or browse the marketplace to find your desired package. In this guide, we will be looking to buy a package of crypto data.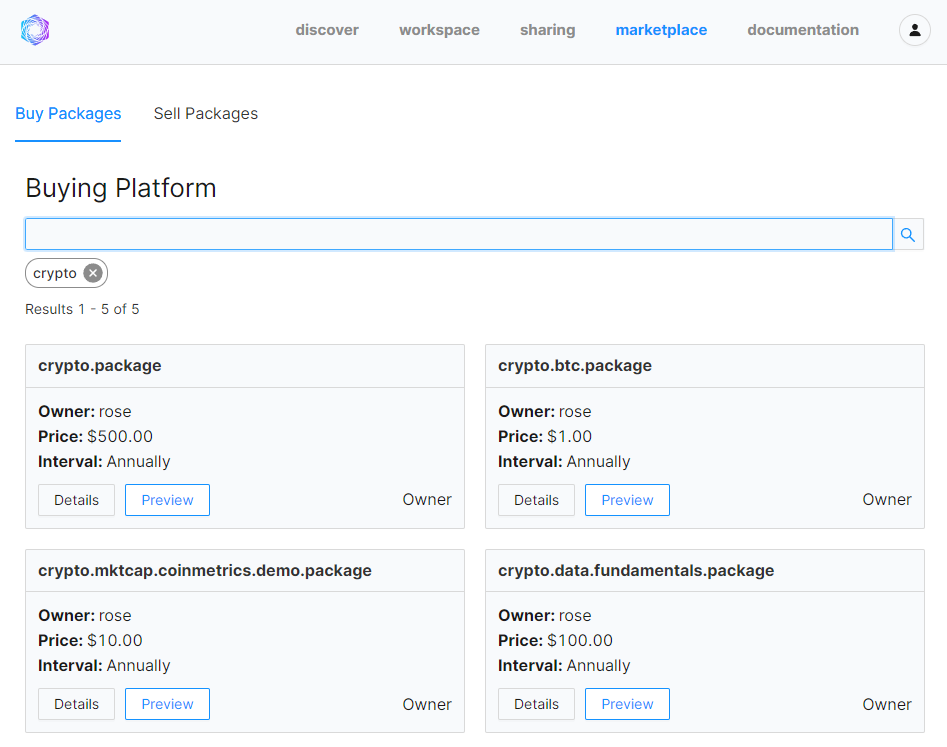 Previewing a package
Before you purchase a package, you can preview the contents to ensure it meets your needs.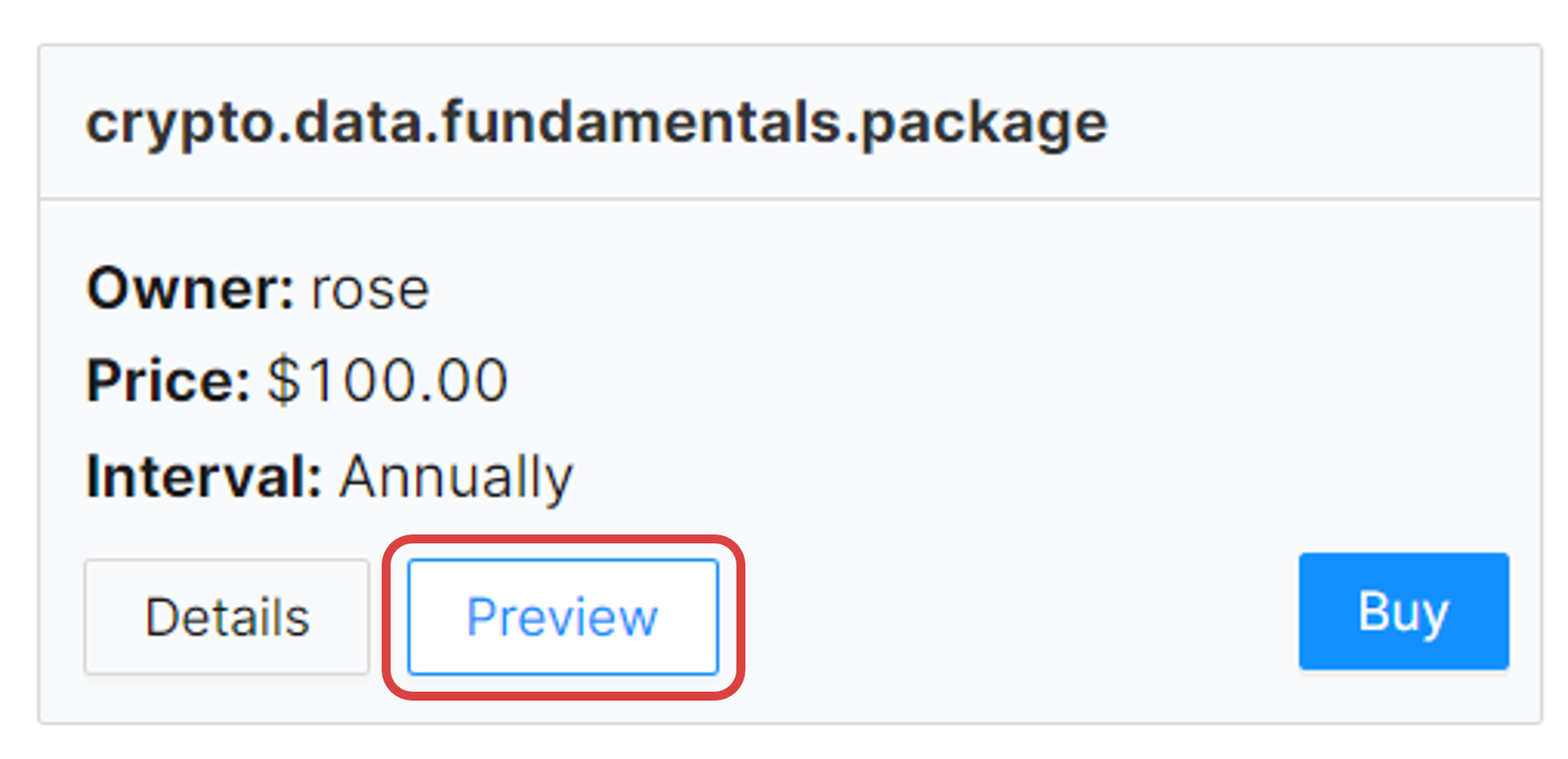 Basic preview
The basic preview displays a single view of the data, either a map or a timeseries.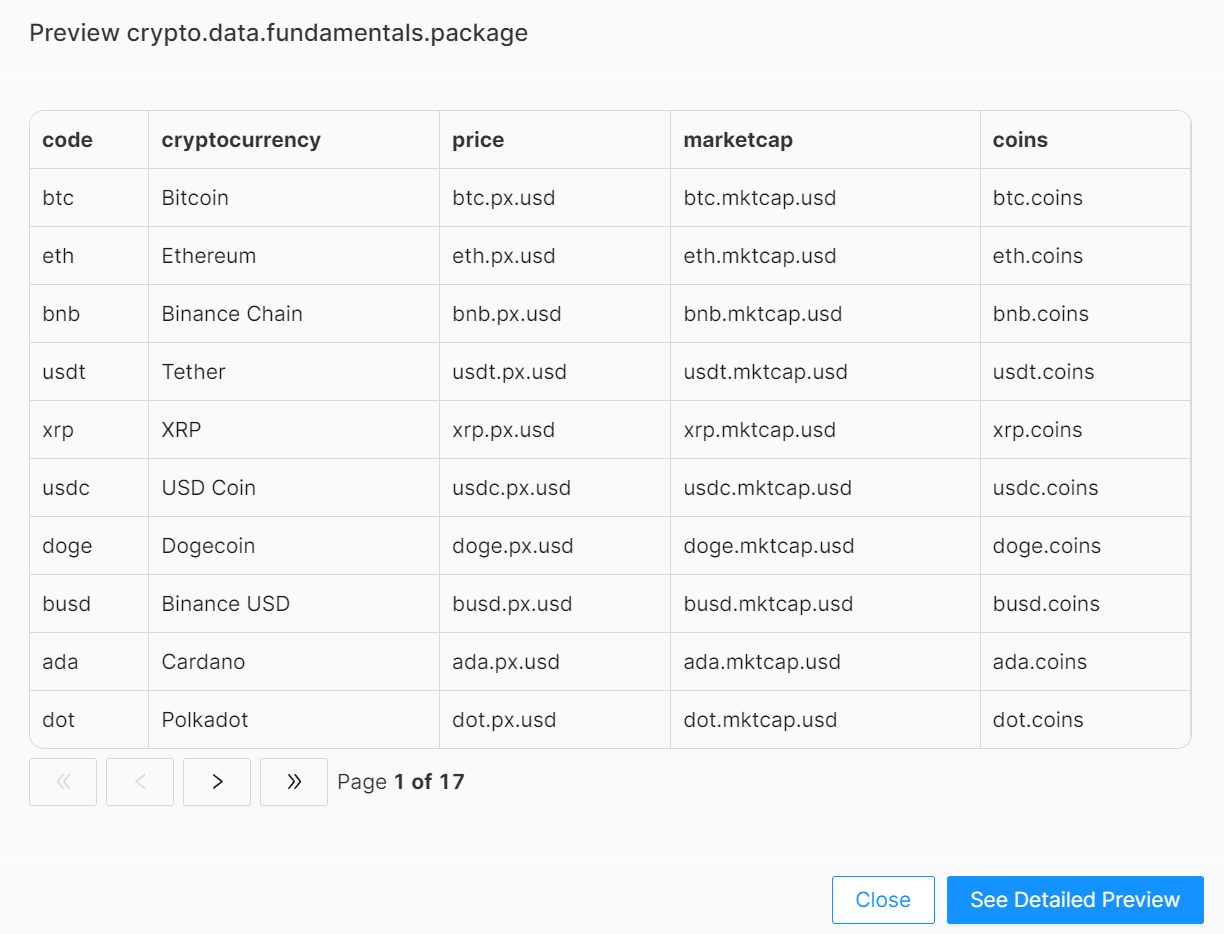 Detailed preview
From the basic preview, you can open a detailed preview notebook, where you can view and inspect the preview rosecode in more depth.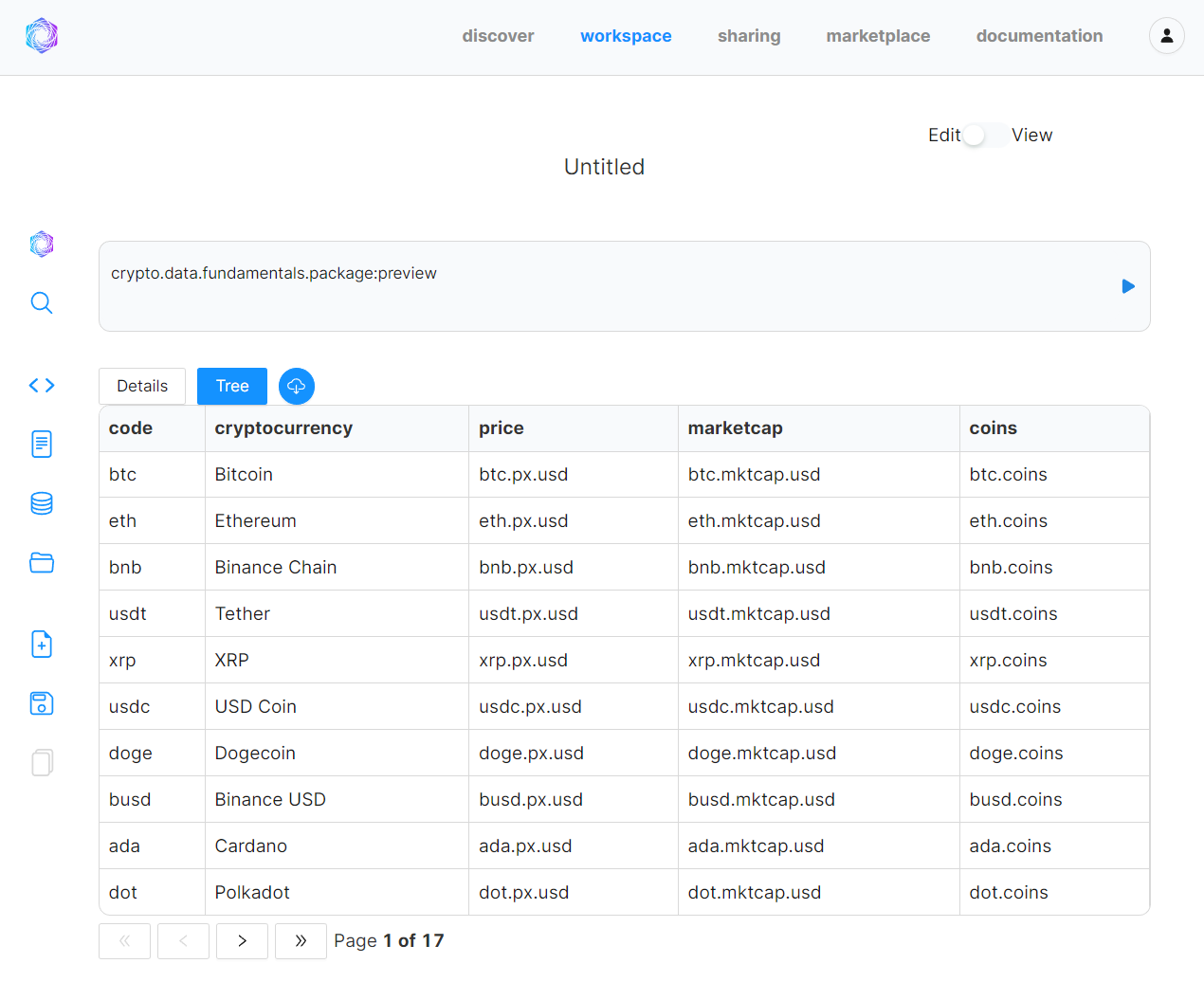 Purchasing a package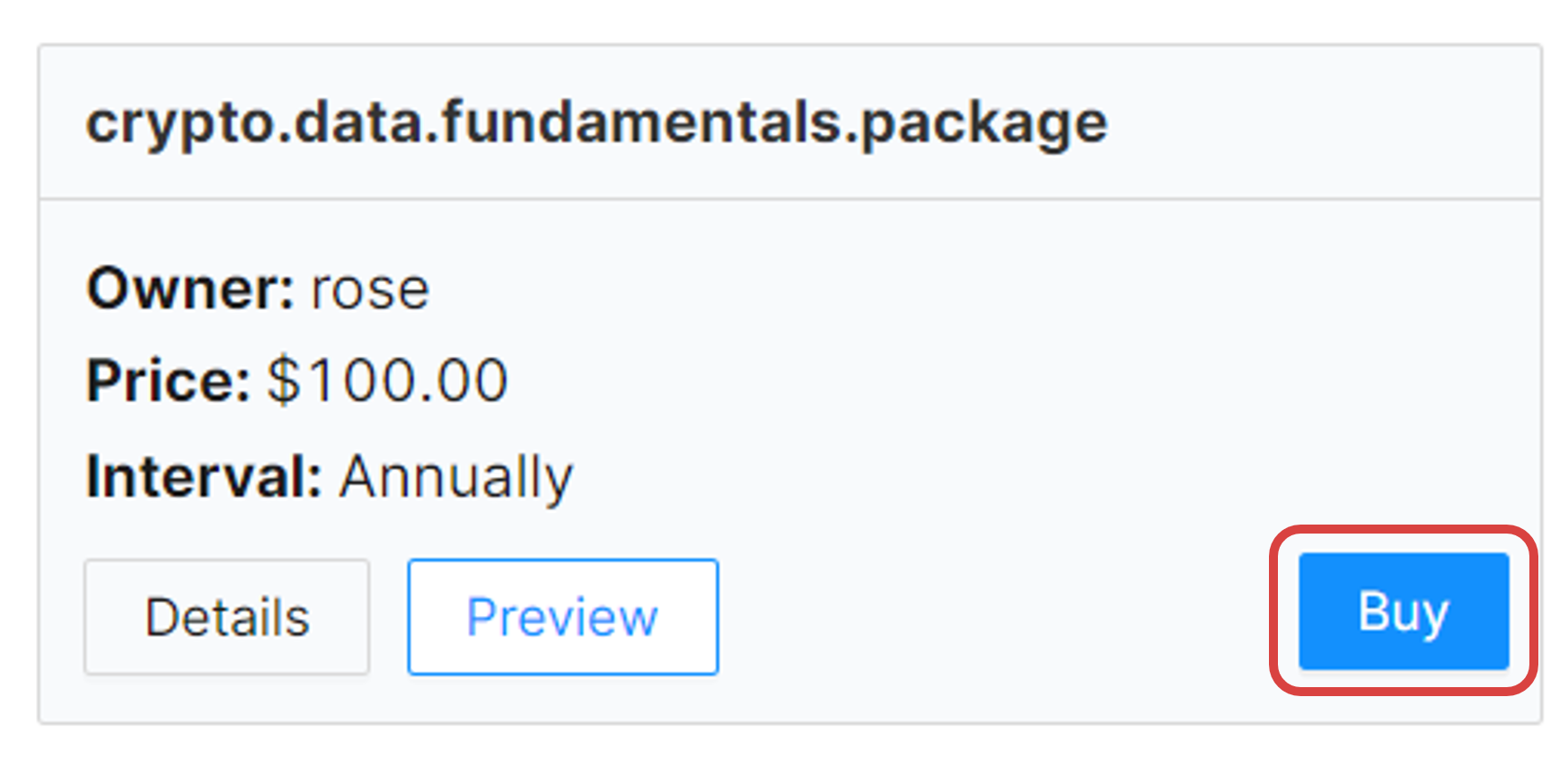 To purchase a package, click Buy on the package tile.
Optional: Enter a promo code.
Click Buy again.
Success!

"You will have access to all codes in package: package.name"

Click Close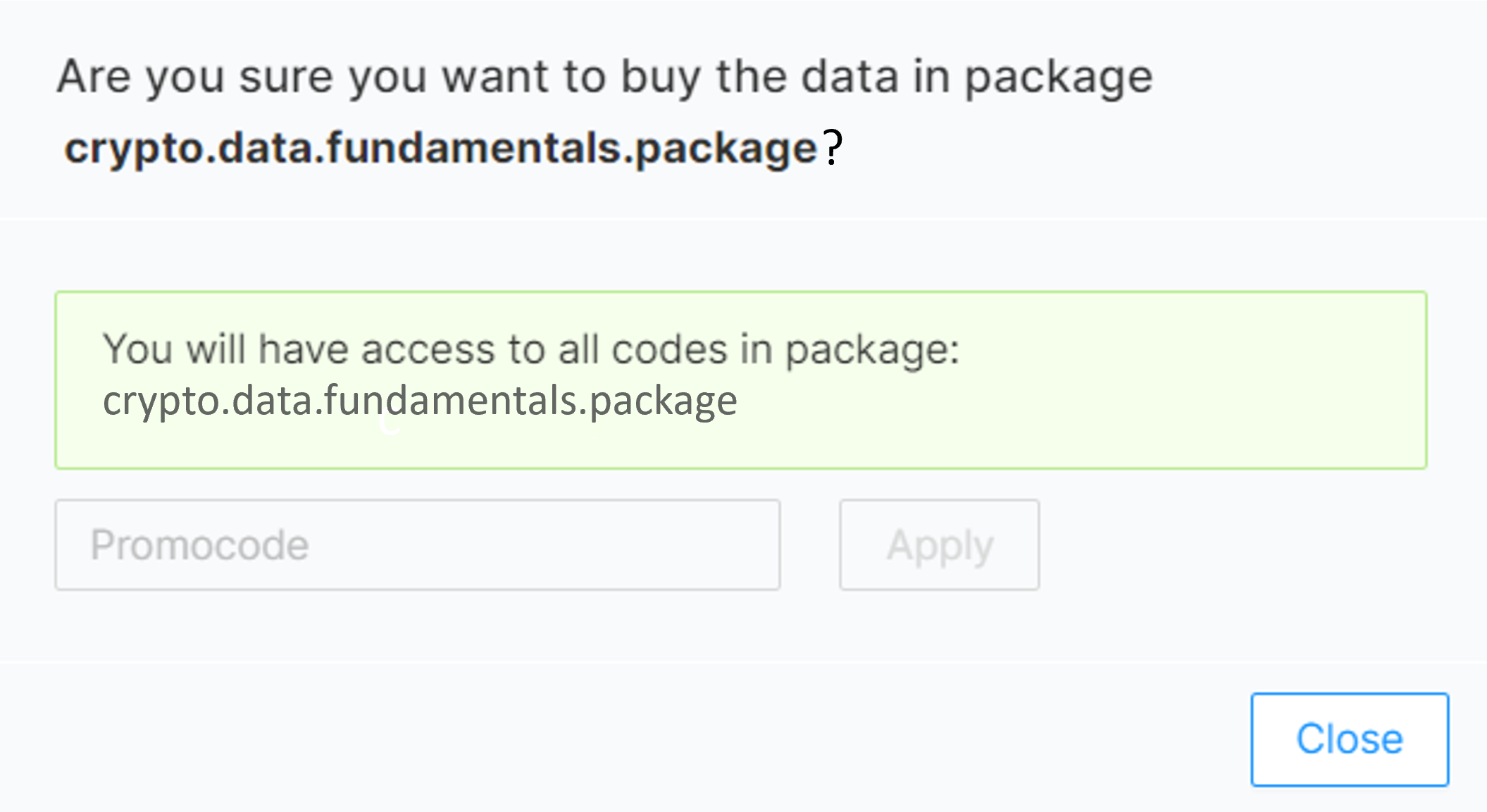 Accessing your package
Now that you have purchased a package, you will have access to all the rosecodes contained in that package. They will show up in in search results and run in a code module :material-code-tags: in any Rose notebook.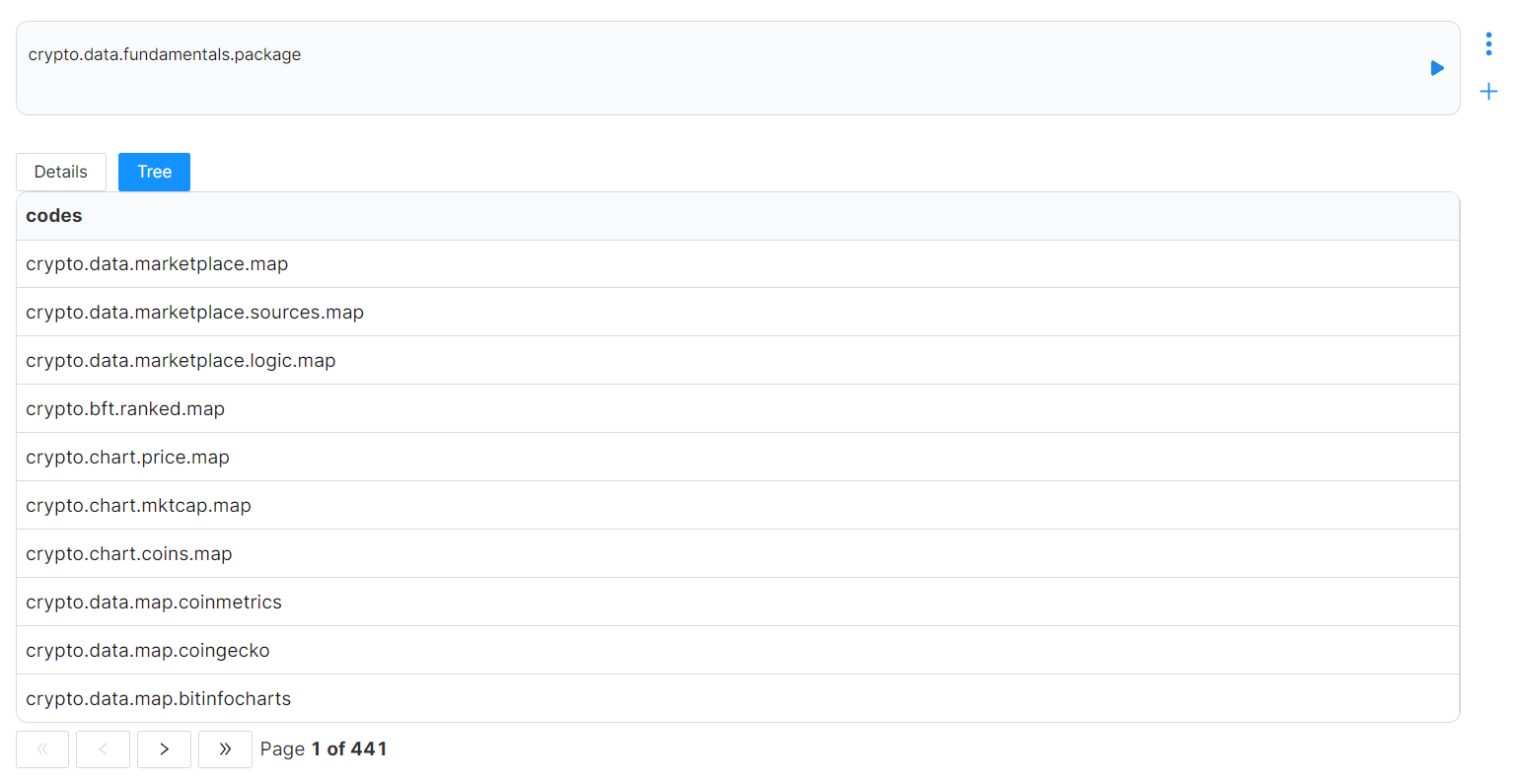 How to add your credit card
Access the user profile :fontawesome-solid-user: settings from the navigation bar.
Scroll to the bottom of the profile settings
Enter your credit card information
Click Update Credit Card

Licensed vs Unlicensed data
Some datasets rely on a subscription to licensed data (ex. Bloomberg, Haver, Factset, etc) to be eligible to purchase.

Contact info@rose.ai to register your organization's licenses.

Unlicensed data (ex. FRED, World Bank, etc) can be purchased by anyone.